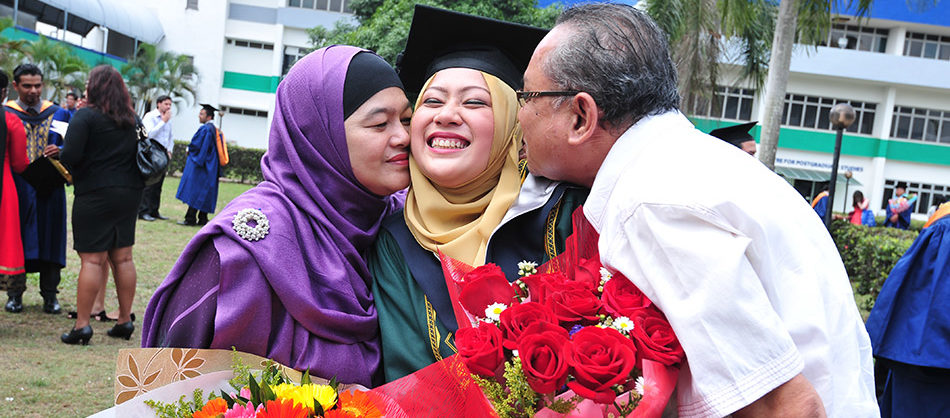 We are pleased to announce that the Malaysian Rubber Council (MRC) Scholarship Awards Programme for the year 2021 will start welcoming applications from 1st September 2021 to 20th September.
MRC is governed by a Board of Trustees appointed by the Minister of Plantation Industries and Commodities and is tasked with undertaking market promotion for the quality of Malaysian rubber and rubber products in world markets.
MRC is now inviting students to apply for scholarships to pursue either undergraduate studies or Professional Graduateship of Rubber Technology.
If you have a good track record of academic and extracurricular accomplishments, and above all, the PASSION and COMMITMENT to soar to greater heights with the rubber and rubber products industry, send in your application and grab your chance to win the scholarship!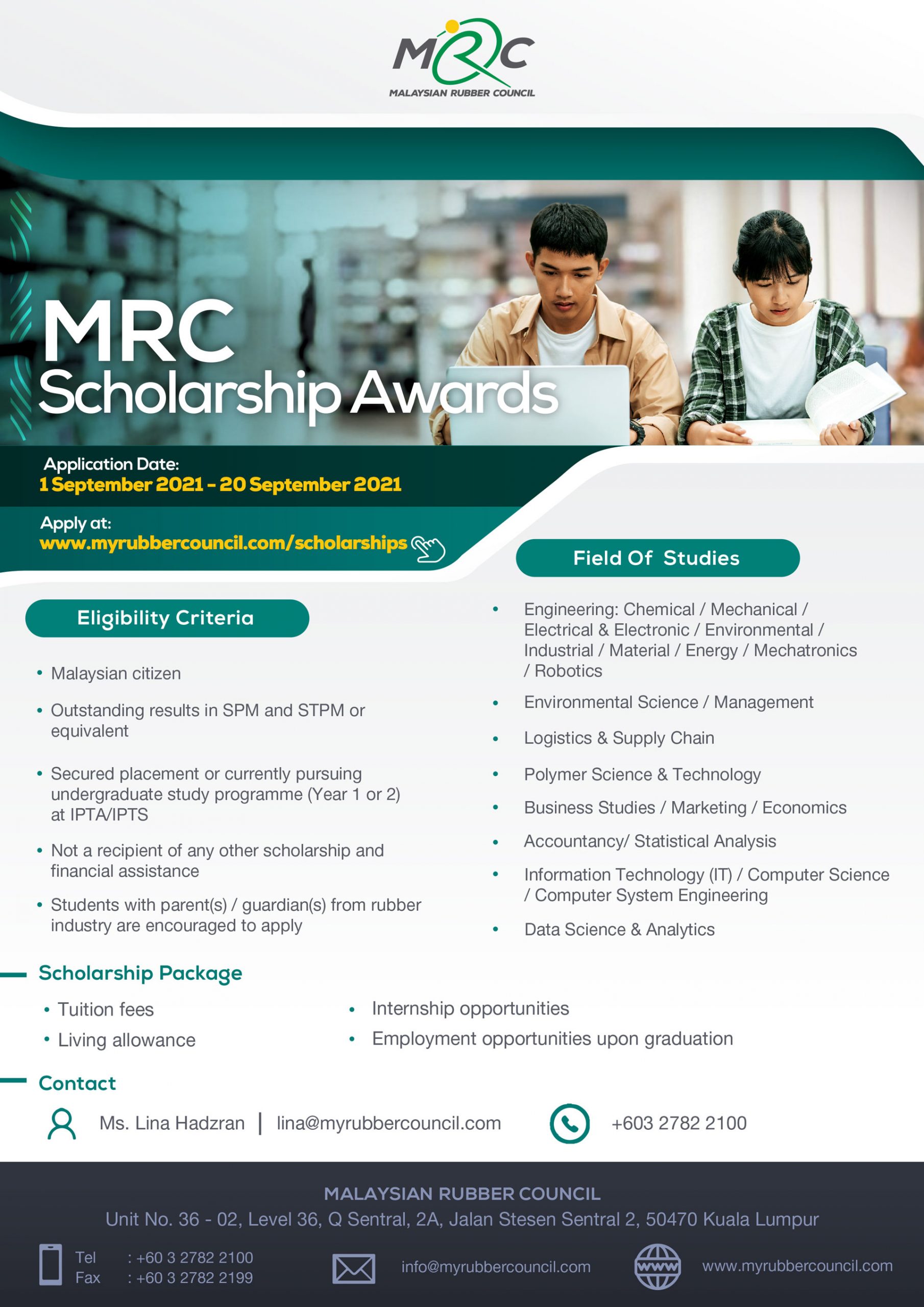 The Malaysian Government has initiated the Malaysia International Scholarship (MIS) to attract the best brain from around the world to pursue advanced academic studies in Malaysia. This is another effort from Malaysia Government to attract, motivate and retain talented human capital from abroad.
Talented international students with excellent academic records and co-curricular backgrounds can apply for MIS and further their studies in any selected and well-established Malaysian public and private universities.
This scholarship is divided into two categories of study:
Postgraduate
Post-doctoral Studies
For more information, please login to https://biasiswa.mohe.gov.my/biasiswa/
EPF members are eligible to make withdrawal from Account II to finance their studies or their children education at IUKL
How to Apply?
To apply for EPF withdrawal scheme, the member is required to get ready with the documents below:
Letter of Acceptance from the University for the member of member's children
Letter of confirmation of registration from the University for the member of member's children
Letter of registration for subsequent years of study (for second year and following years)
Letter of EPF withdrawal from the university
Zakat is one of the most important pillars of Islam which is mandatory for every Muslim who is financially stable.
Zakat is an act of worship which every Muslim should perform to help the underprivileged Muslims.
At IUKL, we provide "Bantuan Zakat" for the students who are in need.
Application Criteria
Muslim
Malaysian Citizen
IUKL student (studying full-time only)
One application per semester
Open to Diploma and Degree students (2nd semester and above)
Dress according to Muslim ethics when visiting IUKL Zakat Office
Documents Needed
A copy of applicant's IC
A copy of applicant's matric card
A copy of applicant's parents/guardians payslip or pension statement
A copy of the latest exam results
A copy of the latest registration slip
A copy of the outstanding tuition fee statement (if applicable)
A copy of certificate of conversion to Islam (for Muallaf/Converts)
A copy of medical report from doctor / OKU Card (if applicable)
A copy of police report (if any)
A copy of parents/guardian's death certificate (if applicable)
A copy of marriage/divorce certificate (if any)
A copy of industrial training letter (if any)
Types of Financial Assistance Provided
Tuition fees
Living cost
Industrial training
Emergency aid
Muallaf/ Converts
Checklist
All applications submitted must be:
Complete
All documents or attachment verified by the Faculty's Dean / Grade A Officer
Forms must be submitted within the time stipulated by the Zakat Unit
Zakat Counter (near IUKL Mosque) Operation Hours
Weekdays:
9am – 12.30pm
2pm – 4.30pm
For inquiries, please contact 03-8738 3388 ext 751 (Unit Zakat IUKL).